Welcome to the Alice In Wonderland Wiki
Thackery Earwicket, more commonly known as the March Hare, is the White Queen's chef. Thackery makes the finest soup in Underland, and throws the best tea partys. He behaves as if constantly nerve-wracked and completely delirious. Thackery has a strong Scottish accent, while his friend the Mad Hatter switches into a Scottish accent as well whenever his emotions are strained.
He is first seen in the "Tea Party" scene, which takes place at his "Hare House" windmill. The March Hare hosts a tea party, which he shares with Tarrant Hightopp the Mad Hatter, Mallymkun the Dormouse, and Chessur the Cheshire Cat.
Loading RSS data...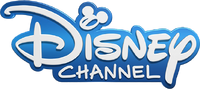 Community content is available under
CC-BY-SA
unless otherwise noted.